Volunteer Chad

Ranked as the world's most corrupt country, Chad's infrastructure has been repeatedly ripped to pieces in a sequence of conflicts that have raged since independence in 1960. Chad is now ranked in 187th place out of 189 countries and territories in 2019 based upon the life expectancy, literacy, access to knowledge and living standards of a country. Most of its population live in abject poverty, life expectancy is under fifty years old, 20% of all children die before their fifth birthday and less than 1% of the population has access to electricity. Yet the volunteer work sector in Chad is very sporadic not least because its not a very attractive country, its hard to travel within with just 267 km of roads being paved in the entire country and unlike many other African countries, its very expensive to stay there. Add to that the fact that aid programs in Chad are regularly suspended when aid workers are kidnapped by bandits operating in the country, you get the picture why a potential volunteer might look elsewhere for opportunities! As such what volunteer projects there are tend to stay away from Chad. What volunteer work there is focuses on humanitarian aid particularly in the drought ridden areas, education, maternity services for women (one in every 14 women die during childbirth) and the inevitable work with orphaned and abandoned children.

Please note that the few volunteer opportunities in Chad have been put on hold because of travel restrictions related to the COVId-19 pandemic. Hopefuly they will be back up and running soon. In the meantime, if you run or know of a volunteer work project in Chad, please let us know by contacting here. We look forward to hearing from you!
---
The Lighthouse Project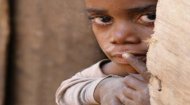 In a shameless bit of self-promotion, read this novel by the African Volunteer Network team about volunteering in Uganda. "Well worth the read especially for those working with non-profits abroad. In fact, it should be required reading."
---
Red Cross



Red Cross work in Chad focuses on helping families affected by drought and malnutrition.
---
Medecins Sans Frontieres (MSF)



MSF recruits volunteer medical staff to assist in a wide range of health programs in Chad.
---
Adventist Volunteers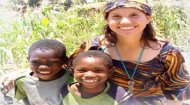 Volunteer work in Chad for baptized members of the Seventh-day Adventist Church only.
---
Concern Worldwide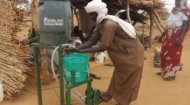 Concern Worldwide work to combat suffering and build resilience in Chad by establishing programmes which will improve livelihoods and increase equality.
---
Chad Profile Profile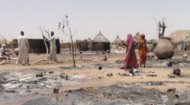 Find out more about Chad, its people and what daily life is like there in our Chad profile pages.
---